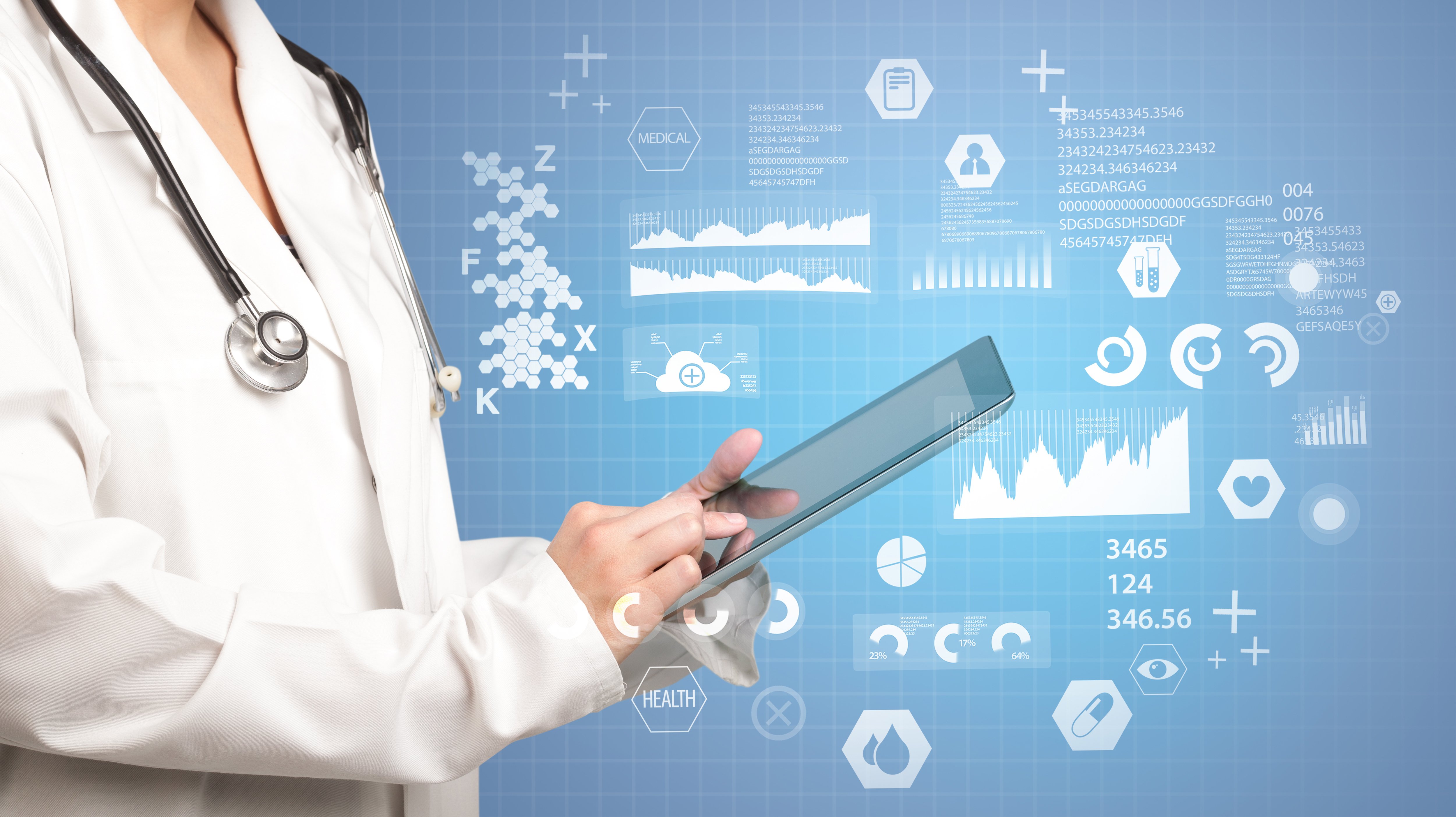 May 28, 2020
Wearables, smartphones, connected medical devices. Advanced technologies are changing the face of healthcare, transforming outcomes, and helping people live healthier lives. And all require constant data collection to make it happen.
Leveraging technology, cloud infrastructure and big data—effectively—is helping the healthcare industry become more efficient and more accessible. It is customizing treatment protocols and regimens. The healthcare sector has lagged behind other industries like retail and banking, but it is catching up with positive results.
Data enrichment prepares data for analysis performed by healthcare quality measurement tools.

Data governance and master data management helps define and operate critical data based on processes, standards, and analytical tools to provide a single source of reference.

Data integration helps capture, transform, and transport information to a centralized repository in which providers can handle insurance claims and billings while meeting compliance requirements.

Data storage ensures healthcare organizations get all the data they need for analytical purposes.



The healthcare industry's ability to capture the full potential of big data depends largely on how leadership embraces and utilizes modern data analytics to transform the practice of medicine.
Why Should the Healthcare Industry Embrace Big Data?
The healthcare industry is not immune to disruption. Mobile health applications are growing at a staggering 29% annually and cloud technology is quickly becoming the de facto model for hosting these new workloads.
Big data's rise in healthcare has resulted in meaningful benefits to both patients and providers. It has become essential to every significant healthcare undertaking,
More Accurate Diagnoses and Treatment
Many data analytic tools now used by providers such as MicroStrategy and Sisense, deliver improved clinical support, at-risk patient population management, and cost containment. Expansive databases, often with billions of data points, are sorted and filtered to rapidly analyze and extract relevant information. This allows healthcare providers to pinpoint variations in patients and treatments that influence health outcomes.
Identifying relevant data allows for more informed decisions with less guesswork and better overall patient care. Healthcare has had a lot of this information for years, but it's been trapped in different departments or silos. By unleashing this data using streaming technology like Apache Kafka or data lakes, organizations can get a more holistic picture of their patients. The Mayo Clinic uses big data analytics to identify patients with multiple health conditions and allow people to manage care from home.
Predictive Strategic Planning
Big data offers greater insight into our health-related motivations and habits. Health providers can now analyze checkup results across demographics to determine which factors motivate or discourage people from following recommended treatment.
Doctors at the University of Florida created free neighborhood-level hot spot maps to highlight health disparities at the local level for teen births, low birth weight, and domestic violence incidents. These maps were then shared with healthcare providers, local elected officials, and others to help them increase resources where needed.
AI's Potential in Healthcare
A growing number of hospitals are turning to automated tools to manage the strain caused by COVID-19, and it's likely these tools will remain in place long after the pandemic is under control. AI and big data are no substitute for universal decision-making but integrating them into existing care strategies can marshal actionable health insights.
The successful pairing of machine learning and big data will focus on:
Acknowledging the inherent conflict between the benefits of shared open access to data and personal autonomy

Meaningful validation of the collected data

Remembering that correlation does not imply causation

Removing bias in data collection



AI will continue to help healthcare providers strategize for success and bring new innovations to patient care, industry practices, and healthcare systems.
Error Reduction
It's estimated prescription errors affect over 7 million people in the U.S. annually, cause approximately seven-thousand deaths, and cost healthcare organizations in the neighborhood of $21 billion per year. Platform developers are working on big data-driven solutions to catch accidental prescribing before a patient is harmed.
Telemedicine/Telehealth
Telemedicine has been in use in one form or another for more than four decades. But big data and smart devices have transformed it.
Today, the delivery of remote clinical services via technology is used for:
Continuing medical education

Initial diagnoses

Primary consultations

Remote patient monitoring
Healthcare providers also use telehealth to provide personalized treatment plans. Data analytics allow remote professionals to predict acute medical events and reduce patient condition deterioration, a process that can help reduce unnecessary ER visits.
Big data platforms powered by technologies from Cloud providers like AWS, Azure, and Google Cloud have the potential to transform healthcare. Organizations committed to innovation and willing to build their capabilities will most likely be the first to reap big data's rewards while helping their patients achieve better health outcomes.