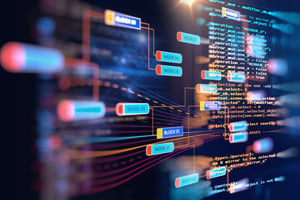 Today's big data ecosystem is large, complex, and redundant. Enterprises wanting to buy into a digital transformation are often confused when faced with a large number of decisions and too many layers in the technology stack. Even choosing from the Hadoop and Spark distribution layer can be complicated by solution providers that offer their own distributions. On the streaming side, Apache Flink, Apache Storm, and Apache Kafka vie for mindshare.
Upgrading your organization's technology stack from a traditional relational one to a Hadoop- and/or Spark-backed one allows you to incorporate massive amounts of structured and unstructured data and parallel processing that a traditional system just can't handle.
Apache's Hive, for instance, lets developers write code in an SQL-like manner that can convert queries to MapReduce jobs under the covers. Spark SQL offers powerful integration with the rest of the Spark ecosystem, giving developers access to familiar tools that provide a common way to quickly access a variety of data sources.
Other big data tools integral to the prompt and effective processing of large amounts of data include:
Apache Cassandra manages massive amounts of data at scale

Apache Drill enables queries on complex/nested data

Apache HBase offers real-time access to data

MongoDB store data in flexible documents
There are no set rules that guarantee success in harnessing big data. Each enterprise must find the best technologies that solve their particular use case(s), then provide the necessary staff training, and possibly hire a consulting firm to assist with the transformation. Whether it's improved decision-making, entering new markets, or delivering better customer experiences, if you focus on what you want to gain from your data you'll be less tempted to get sold by "shiny tech."
No matter which big data solutions you choose, be sure to think future-ready so you can quickly and easily migrate if and when necessary.