We're So Ready!
Let's start a conversation about your development project.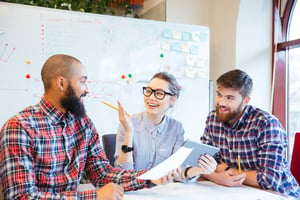 Meet with a Sygma Technology software consultant. The goal of this call is to provide the following:
Understand your project and needs.
Give you a quick recommendation based on your company's scenario.
Explain how Sygma Technology works to see if we are the right fit for you.
Schedule a follow up to fully scope your project (if indeed we are a good fit).
Say hello to the extension of your development team.