From Funding to Launch
5 Keys to Successful Technology Development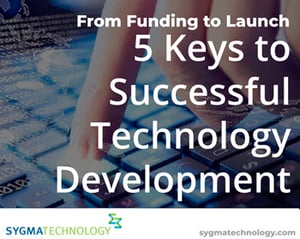 If you are a non-technical, the technology product development process can be daunting. To get you started, we've created an easy to follow guide covering the 5 most important facets of any successful development effort.
Key tenants include:
Building a solid architectural foundation
Hiring practices for success
Importance of repeatable processes & procedures
Downloading this guide is your first step towards successfully bringing your vision to life.